Important information regarding 2nd offense DWI charges in the State of Texas.
Attorney Tad A. Nelson will use all the resources available to the Law Offices of Tad Nelson & Associates in the effort to successfully fight allegations by the State of Texas of a 2nd DWI crime that you are allegedly responsible for committing.
We Fight For Our Clients!
If the situation calls for it, we'll take the case to trial and adjust the mindset of the court in a way that they can understand our case and lean towards the rewarding of a NOT GUILTY verdict.
However, in the event that the situation calls for a GUILTY plea, you'll have to serve some jail time prior to taking advantage of any probationary deal we're able make with the judge of prosecuting attorney on the case.
About 2nd-Offense DWIs in Texas
If you're convicted of a DWI offense for a second time in Texas, a Class A Misdemeanor, you'll be forced to serve some amount of jail time. In most 2nd Offense DWI cases, the judge will count the time you've already spent in jail (At least 3 days), post arrest, as the required jail time as demanded by Texas DWI laws and will place you on probation for the remainder of the sentence.
However, this depends on the circumstances of the case, any priors you may have, and, of coarse, the judge, experience of the criminal justice lawyer representing you, and the jury.
Special Note: If you're facing a 2nd DWI charge within 5 years of the 1st DWI offense the situation will change. You'll have to serve at least 5 consecutive days of jail time as a probationary condition.
Potential Criminal Penalties
Fine: Up to 4000.00
Jail Time: 30 Days to 1 Year
Other Penalties: Drivers' License Suspension (180 days to 2 years), Community Service (80-200 Hours), Ignition Anti-Alcohol Device/Deep Lung BIO-Technical Chemical Analysis Device (Ignition Interlock Device).
Your vehicle will not start if alcohol is detected in breath samples analyzed by the device, and, if alcohol is detected on your breath, the court will be notified.
Attorney Tad Nelson is Ready To Help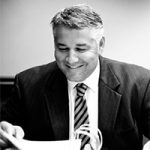 Whether you need an affordable payment plan for legal services or comfort in knowing you're working with one of the most experienced DWI attorneys in Galveston, know that The Law Offices of Tad Nelson & Associates is here to help you.
We're ready to defend your good name, fight for your best interests, will bring its scientific credentials to bear when investigating any evidence against you, and has your "back".
Call us if you need help. We mean it.
Texas 2nd DWI Offense Cases
Galveston DWI Lawyer Tad Nelson