If you're arrested and charged with a felony in Texas you can expect to treated like any other person convicted (or accused) of a felony offense; like a dangerous criminal. While this may be unnecessary for most people accused of DWI, the law makes no favorites when it comes to enforcement.
This is especially true for Galvestonians arrested for Driving While Intoxicated … a 3rd time; a serious offense that can result in a 20 year jail sentence if convicted.
YOU WILL NEED a best of breed lawyer in your corner when you're fighting a felony DWI charge in Texas. This reigns obviously evident when encountering felonious allegations of criminal activity in Texas.
About Felony DWI Offenses in Texas
The specific Drunk Driving offenses that can result in a felony criminal charge in the state of Texas are listed below.
Potential Criminal Penalties
Fine: Up to 10,000.00
Jail Time: 2 to 20 Years (Depending on the Circumstances) with the Texas Department of Criminal Justice (TDCJ).
Other Penalties: Texas Driver License Suspension (180 days to 2 years)
Think Your Case Is Hopeless? Call Tad Nelson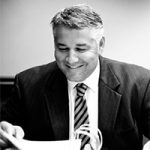 The worse thing you can do is panic when reading text from the website of one the best decorated DWI lawyers in Galveston, the state of Texas, and these United States of America.
Tad Nelson is a not only Board Certified® as a criminal law attorney by the Texas Board of Legal Specialization®, he is also an active member and student of the National College of DUI Defense®, and officially recognized as an ACS/CHAL Lawyer-Scientist resulting from his graduation from the American Chemical Society® (ACS).
When you're represented by the Law Offices of Tad Nelson & Associates, you're represented by attorneys who normally appear on national news networks like FOX News® as expert pundits, who are certified to testify as expert witnesses when the situation calls for it, attorneys who continuously invest their time & money in education and scientific experiments related to human biochemistry and alcohol, the continued study of law, and being the best they can be for the people of Galveston, TX and nearby localities.
If you need help fighting for your freedom call 409-797-6006 or send us a message.
Galveston, Texas Felony DWI Lawyer