When a person is arrested for the crime of Driving While Intoxicated, the burden of proof, and the fact that "intoxication" is a matter of a complex chemical reaction, go hand and hand. Therefore, any attempt at prosecution must be based solely on the science.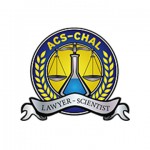 Attorneys Tad Nelson & Amber Spurlock are keenly aware of this truth, and have built a nationally renown law firm with a legal team that actively undergoes education and training to remain on the cutting edge of DWI Science.
As disciplined students of the art of articulating reasonable doubt, we know that it helps when a good courtroom defense strategy is backed up by the science. The vigorous training and dedication to craft that becoming certified as an ACS/CHAL Lawyer-Scientist entails, is enough to distinguish the Law Offices of Tad Nelson & Associates' attorneys from most of our colleagues.
Challenging Blood & Breath Tests, Scientifically
As American Chemical Society certified scientists, the attorneys of the Law Offices of Tad Nelson & Associates are experts in their field which firmly positions our legal team in the forefront of state of the art DWI defense from a scientific perspective.
Attorneys Tad Nelson and Amber Spurlock are well practiced in spotting breathalyzer testing flaws, contesting poor blood sample storage practices, identifying improper evidence collection techniques, defending the Constitutional Rights of our clients, and helping jurors to understand our case.
An arrest for suspicion of DWI by law enforcement must not imply the the guilt of the defendant, but that the defendant has been accused of drunk driving by law enforcement.
Working With Tad Nelson & Associates
Whether you've found yourself in a situation requiring you to challenge allegations of drunk driving, or need to talk with one of our DWI/DUI defense lawyers for another reason, The Law Offices of Tad Nelson & Associates are here for you.
Attorney Tad Nelson is a Board Certified criminal law specialist per the Texas Board of Legal Specialization.
As of 2014, Attorney Amber Spurlock is currently in study for her Master of Science degree. She majored in Forensic Toxicology
Both are ACS/CHAL Lawyer-Scientist.
When the Law Offices of Tad Nelson & Associates serves as your legal representation you can take comfort in knowing that not only are you working with experienced criminal defense attorneys, but lawyers who are scientifically inclined in the legal field of DWI defense when viewing DWI/DUI defense as a specialty area of law practice.
ACS/CHAL Lawyer-Scientist