Driving while intoxicated with a person under the age of 15 in the vehicle is a serious DWI offense in Texas that's harshly prosecuted in Galveston County courtrooms all the time. Formerly a misdemeanor, this offense is a State Jail Felony that can cost you up to two years of your freedom if you aren't well represented by an experienced lawyer on your day in court.
In most cases, when these type of criminal charges are filed, the driver is usually guilty of nothing more than being a victim of circumstance.
There was one case where a client of mine was arrested for DWI W/Child Passenger and the circumstance was that he was called about an injury to his wife and immediately left his home with his child and was subsequently stopped by police for erratic driving.
He wasn't visibly intoxicated, however, the officer thought he smelled beer on the breath of my client which led to the arrest.
Talk about making a bad situation worse. The man had a few beers after work.

In court, the jury showed compassion to my client and he was spared from having to face the more harsh penalties that can be applied to this type of crime.
Texas Criminal Penalties: DWI w/Child Passenger
Fine: Up To 10,000.00
Jail Time: 180 Days to 2 Years
Other Penalties: Felony Record, Drivers License Suspension

Call Tad Nelson For Legal Representation
You may be able to avoid jail if we have anything to say about it.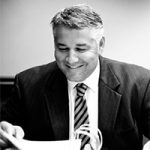 We at the Law Offices of Tad Nelson & Associates, also referred to as The Nelson Firm, have represented thousands of Texans facing jail for DWI with a Child Passenger offenses. Our legal defense team has had more than a handful of these type of cases either dismissed, reduced to misdemeanor DWIs, or dropped by the prosecution for a myriad of reasons.
Attorneys Tad Nelson & Amber Spurlock are the lead litigators on our legal team and you'll be overcome with encouragement about your case after we let you know some of the strategies we employ when fighting for our clients. Although every case is different, the law is the same and so is its mandate of the presumption of innocence. We'll fight for your good name.
If you need help, call us.
DWI with Child Passenger Cases
Galveston DWI Lawyer Tad Nelson