Over 250 Jury Trials
Innovative, Aggressive DWI Defense
When attorney Tad Nelson started his career as a prosecutor in Galveston County, it was always expected that he would go the extra mile to present the best case possible for the State of Texas. It is this same approach and dedication that Tad Nelson employs as the leader & founder of Tad Nelson & Associates.
Always looking at a tough case as an opportunity to identify obstacles to be overcome, Mr. Nelson never backs down from a challenge.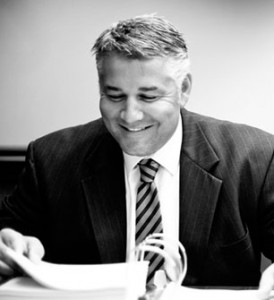 Tad Nelson was born and raised in Galveston, Texas and is a lifelong resident of the Texas Gulf Coast region, even graduating from the same high school as his parents, Galveston' Ball High School.
In 1983 Tad entered the University of Texas in Austin and finally returned from law school in 1991 from Michigan before he started work as a prosecutor for Mike Guarino at the Galveston County District Attorney's Office.
Tad Nelson served as an Assistant District Attorney from 1991 to 1994 with distinction. Mr. Nelson was always ready to try the tough case, but he never forgot the importance of doing what was morally and ethically correct.
As a prosecutor Tad always said, "It is more important to do right, than to be right." During his three years at the Galveston County District Attorney's Mr. Nelson tried 34 jury trials as a State prosecutor, achieving 33 guilty verdicts. It is during this time that Mr. Nelson learned the skills to be an aggressive, effective criminal defense attorney.
Since opening his own law firm, Tad Nelson has used his understanding of the law in conjunction with his work ethic to provide his clients with an innovative and successful criminal defense strategy. Mr. Nelson believes that being the best means continuing to take the latest classes and training courses to continue learning the science that is so crucial in defending people accused of criminal offenses in today's world.
Mr. Nelson spends lots of time and money learning all the science necessary to be an effective DWI attorney in the 21st Century.
Mr. Nelson earned his Board Certification® in Criminal Law from the Texas Board of Legal Specialization in 1996, after being licensed for 5 years. This is the earliest that a lawyer can earn such a distinction.
Memberships & Certifications
Hands On Forensic Chromatography Course
Texas Board of Legal Specialization
National College of DUI Defense
American Trial Lawyers Association
Galveston County Criminal Lawyers Association
Galveston County Bar Association