Intoxication Manslaughter is a serious criminal offense in Texas that will result in felony charges. If you need help forming a base under your feet so you can fight the charge, we highly recommend contacting our law office as soon as possible.
Understanding Intoxicated Manslaughter Cases
The need for competent criminal defense counsel goes without saying when dealing with a criminal offense of this magnitude in Texas.
When you're accused of a crime that, in the eyes of the public, is as grimacing as Intoxication Manslaughter, the presumption of innocence, as demanded by law, often-times falls by the wayside.
When taking into account the human condition, public outcry, prosecution by media, and prejudice by the criminal justice system against the defendant in these types of trials, its understandable, but its illegal.
The Law Demands the Presumption of Innocence. PERIOD.
Big City

Experience
Small Town

Values

Galveston DWI lawyer Tad Nelson will point out and explain to the jury how to embrace the concept of the presumption of innocence, and what it means to our society to avoid sacrilege of the concept.

A man of strong charisma and unshakeable moral values, he's the best man for the job regardless of his training, experience as a 25+ year veteran Texas criminal law attorney, and status as the foremost Texas DUI/DWI defense guru.
Potential Criminal Penalties
Fine: Up to 10,000.00
Jail Time: 2 to 20 Years with the Texas Department of Criminal Justice (TDCJ).
Other Penalties: Drivers' License Suspension

Short Jail Sentence & Probation, Possible
There is the possibility of a 20 year jail sentence that will certainly put a dent in your ability to live life, but don't lose hope.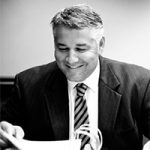 The Law Offices of Tad Nelson and Associates may be able to convince a Galveston County jury to award you with probation, but be advised, you'll be required to serve 120 days in jail if we're able to accomplish this for you. This will be accompanied with a stringent probationary requirement beyond that which is carried by 3rd offense DWI cases.
There's also the possibility of taking another route during trial; pursuit of a NOT GUILTY verdict.
Depending on the evidence, witnesses, scientific data, adherence to evidence collection protocol by police or lack thereof, and the details of the case, we may have grounds to mount an argument advocating your innocence, lack of guilt, a criminal charge reduction, or come to some other agreement with the court to satisfy the demands of society, the needs of you, your family, and your love ones.
Every DWI case is different. If you need to talk, call us. Ask for Tad.
Intoxication Manslaughter Defense
Galveston DWI Lawyer Tad Nelson