Galveston DWI lawyer Amber Spurlock, a United States Military Veteran, is a leading member of the legal team at the Law Offices of Tad Nelson & Associates.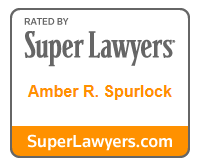 Ms. Spurlock has defended hundreds people from the Galveston area in the court of law.
Our clients always find comfort and confidence when they find out she has experience countering prosecution of 100's of criminal offenses for our clients on cases like Misdemeanor DWI's, Felony Drunk Driving charges, DWI's resulting in homicide, as well as non-DWI criminal offenses involving cocaine, meth, marijuana, and other drugs deemed "controlled substances" by Texas and the United States of America.
An Adept Lawyer When It Comes to DWI Science
Ms. Spurlock trains extensively in the science and techniques involved in Driving While Intoxicated offenses.
Because Driving While Intoxicated offenses are relatively complex, Ms. Spurlock makes it a priority to attend numerous DWI continuing education courses offered throughout the country.
Not only is Ms. Spurlock certified to administer the Standardized Field Sobriety Tests, having gone through the same training the police officers undergo, she is also certified to teach the police officers to become certified in the administration of the Standardized Field Sobriety Tests.
Ms. Spurlock is also trained on the Intoxilyzer 5000, the instrument used to obtain breath specimens for Texas DWI offenses.
She has hands-on training with the instrument and understands how each individual part of the machine must be working properly to be able to correctly calculate the alcohol concentration of your breath.
Seeing for herself how various factors can invalidate breath results allows Ms. Spurlock to effectively challenge the breath results for her clients.
Recently Ms. Spurlock has trained extensively in Gas Chromatography, the science used to test blood specimens in DWI blood draw cases. Ms. Spurlock routinely travels to Chicago to get hands-on training by Dr. Harold McNair, the Father of Gas Chromatography, and Dr. Lee Polite, the owner of Axion Labs.
Her thorough understanding of the science behind the testing used to calculate your blood alcohol level has gained her immense respect from her collages and invitations to speak at local seminars.
Ms. Spurlock has also completed to the ACS/CHAL Solid Drug course and the ACS/CHAL DUID course, which allowed her to sit for an examination to become certified as an ACS/CHAL Lawyer-Scientist. It is a great accomplishment that as of October 2014 has only been bestowed on less than 25 people.
Whether you've been charged with a "No Test" case or a Blood/Breath Test case, Ms. Spurlock will break your case down and challenge it step by step, holding the officers and the science, accountable.
About Attorney Amber Spurlock