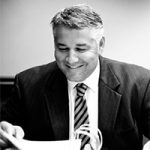 A lot of the people who walk into The Law Offices of Tad Nelson & Associates seeking legal representation are good people who are guilty of nothing more than making the simple mistake of driving while intoxicated in Galveston and being caught, charged, and rudely arrested by police for doing so.
In fact, most of the defendants under Nelson & Associates legal defense for 1st-Time DWI Offenses have never committed a crime in their entire lives, but somehow they've found themselves staring down the barrel of the criminal justice system for allegedly driving on Texas roads, drunk.
We gain favorable results for our clients for there type of criminal cases all the time. However, if you're found guilty, there are a few penalties you'll need to be aware of.
About First Time DWI Cases
If you're charged with a DWI offense for the first time in the State of Texas, it is classified as a Class B Misdemeanor. In most cases, a person who is convicted in the court of law for their first DWI offense can expect to serve no jail time. However, there may be other penalties imposed which ranged from monetary fines to Community Supervision assignments.
Potential Criminal Penalties
Fine: Up to 2000.00
Jail Time: 72 Hours to 180 Days
Other Penalties: Drivers' License Suspension, Community Service
In most cases, you'll be granted probation by the presiding judge rather than jail time. Terms of your probationary sentence can entail any requirements the judge sees fit. This can include that you not violate any other laws, that you report to your probation officer on a periodic basis, that you pay any and all due monetary fines in a timely manner, a restriction from bars, nightclubs, or environments where indulging in alcoholic beverages is commonplace. The judge may even require that you attend DWI education and prevention classes.
To tell the truth about it, it's much better to beat the case outright, but probation beats jail.
Every case is different.
If you're facing an upcoming court date in Galveston County, TX for a DWI related offense and need to consult with an experienced DWI lawyer in Galveston, contact our legal team at The Law Offices of Tad Nelson & Associates immediately.
Ask for Tad.
Tad Nelson is a Board Certified® Texas criminal law attorney that considers DWI a specialty area of law that deserves a unique skillset. Due to the chemical evidence involved in DWI cases, it's best to have legal representation with the training & certifications to justify challenging blood draws and biochemical evidence in the court of law. If you're serious about protecting your future and defending your rights, call our office immediately to schedule a meeting.
Our phone number is 409-797-6006.
Overview of 1st DWI Offenses in Texas
Galveston DWI Lawyer Tad Nelson