If you or a loved one were charged with a 3rd DWI offense, a 3rd Degree Felony, and are facing prosecution in Galveston County, TX, Attorneys Tad Nelson & Amber Spurlock are ready to work with you. We'll develop a defense strategy to overcome the Texas criminal justice system or we'll look for options to your case speedily dismissed.
About 3rd Offense DWI Cases in Texas
If you were charged a third time for Driving While Intoxicated in Texas, the law requires the presiding judge to sentence you to a minimum of ten days county jail time.
Even though Texas DWI law is clear about 3rd offense DWI defendant's requirement of serving a minimum of ten days jail time, the Law Offices of Tad Nelson & Associates "may" be able to hammer out an arrangement with the court to split the legally mandatory portion of your jail sentence over specific days of the week, or weekends.
Keep in mind that this generally occurs in circumstances that we can justify as being "special" and it isn't common that we aren't able to accomplish this for our clients who are in such a situation.
If you're wondering about options to serve your jail time on weekends in Galveston County, chances are we can get it done.
Potential Criminal Penalties
Fine: Up to 10,000.00
Jail Time: 2 to 10 Years with the Texas Department of Criminal Justice (TDCJ).
Other Penalties: Drivers' License Suspension (180 days to 2 years), Community Service (160-600 Hours), Ignition Anti-Alcohol Device/Deep Lung BIO-Technical Chemical Analysis Device (Ignition Interlock Device).
The Galveston County Judge presiding over your case may require your enrollment into drug treatment programs, alcoholism treatment programs, or other devices deemed fit by the court.
Some factors that may influence the decision of the court may include the period between the present and the last time you were arrested for DWI, if someone was killed or injured as a result of your driving while intoxicated/DUI/DWI, the severity of the events leading up to police intervention, and any other nuance the court decides should influence punishment in your case.
Galveston DWI Law Attorney Tad Nelson is Ready To Help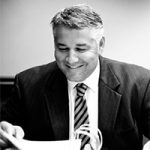 Texas Board Certified® criminal law attorney Tad A. Nelson, his investigation team, and the lawyers of the Law Offices of Tad Nelson & Associates, are on stand-by if you need us.
Whether you need legal advice prior to hiring an attorney, legal representation, or assistance fighting the case yourself, we'll help you fight for a successful outcome.
We mean it. Its who we are. Its what we do.
3rd Offense DWI Cases
Galveston DWI Lawyer Tad Nelson