Contact Galveston lawyer Tad A. Nelson if your son, daughter, or other young loved one, was arrested for DWI and facing prosecution at the Galveston County criminal court for their mistake.
In most cases when a juvenile is found to have been drinking and driving they're charged with the crime of Driving Under The Influence (DUI).
The main reason why minors & juveniles are usually charged as DUI rather than DWI is because it is illegal in the state of Texas for a minor to consume alcoholic beverages in the first place rendering intoxication unnecessary for an arrest justification by local law enforcement agencies.
Texas' Zero Tolerance Stance on Juvenile DWI
To put it another way; If a police officer determines the minor has used alcohol, or any other controlled substance, they'll be arrested and charged regardless of whether or not they're determined to be legally intoxicated by law enforcement during their encounter.
If the minor is determined to be legally intoxicated the stakes are raised.
Drivers under the age of 21 are subject to a strict "Zero Tolerance" policy if they're found to be Driving While Intoxicated (DWI) or DUI in the state of Texas. Being found in possession of marijuana may be enough to warrant an arrest for possession of a controlled substance, and DUI.
When lawyering adult criminal cases I've found it not uncommon to see parents with their juveniles in Galveston's criminal court due to DUI arrests in the immediate weeks after Spring Break. The National Highway Traffic Safety Administration (NHTSA) has determined that minors are more likely to die in DWI-Accidents – further justifying Texas' Zero Tolerance Policy when it comes to DWI/DUI and minors.
Potential Criminal Penalties
A DUI offense is Class C Misdemeanor in the State of Texas. If charged, the arrested can expect the State of Texas to attempt drivers license suspension to which you'll have 15 days to retain qualified legal counsel to combat the suspension attempt.
Other penalties may include be fines, jail time, community service assignments, probation, and attendance in educational programs geared to preventing future criminal offenses, alcoholism, drug use, and the promotion of safety.
We All Made Mistakes When We Were Young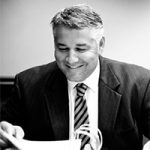 Galveston DWI attorney Tad Nelson is a born and raised Galvestonian and understands what its like to make a mistake and get into trouble.
If you know you need to talk with an experienced charismatic DWI/DUI defense litigation expert with impeccable credentials as a licensed (Board Certified) Texas attorney specialized in all matters relating to DUI, DWI, BWI, human biochemistry, Gas Chromatography, and who is an American Chemical Society certified scientist, call Tad.
Juvenile/Underage DWI & DUI Cases
Galveston DWI Lawyer Tad Nelson