Here's the common scenario; you're going about your life, minding your business, when suddenly, you're lit up with flashing blue lights and stopped by the police. They suspect you of drunk driving so they ask you to submit to breathalyzer tests. In a blink, it seems that everything in your life has changed.
If you're arrested and charged with driving while intoxicated (DWI), it's a serious situation. If you're a law abiding citizen that's never been arrested, it's only natural to worry about the consequences.
Among your most pressing concerns may be: "What does this mean for my job?"
This is a valid question to ask.
As a criminal defense lawyer that has practiced law in Galveston for over 30 years, I know how a DWI conviction can impact your career options. Believe you me, it's not a path you want to be on.
If you were arrested for DWI in Galveston, but not yet convicted, our law office can help you. To speak with a defense attorney, call Attorney Tad Nelson today at 409-904-0075. You can also send us a message form.

DWI Convictions Can Impact Your Career
When you're convicted of a DWI, it's not just about the court proceedings, fines, and possible jail time. Your career may also be in jeopardy. Employers and business owners view such convictions as negative attributes when screening new hires. The appearance of a DWI conviction on your background could raise questions about your reliability, responsibility, and overall character.
In the worst-case scenario, you may lose your job. Some companies have policies that require immediate termination following a criminal conviction. Sadly, a DWI falls under this category. It's a hard pill to swallow, but it's a reality that can't be sugarcoated.
A DWI Conviction Can Stymie Your Job Hunt
Depending on your skillset, looking for a job can be challenging. Add a criminal conviction to the mix and it could be harder to secure gainful employment.
Most job applications have sections which ask about your criminal history. They'll conduct a background check so, you'll need to disclose your DWI conviction.
Most employers may perceive you as a liability with a conviction for Driving While Intoxicated on your background. Unfortunately, this is a risk that many companies aren't willing to take when they can just hire another applicant.
Certain industries are more affected than others. If your profession requires driving, a conviction for drunk driving can be a career-ender. Jobs that involve working with children, elderly people, or other vulnerable populations may also be out of reach.
DWI Convictions & Professional Licensing
In some professions, you need a license to practice. A conviction for DWI or another criminal offense can make securing or maintaining certain licenses much harder.
Recently, we published a blog post covering how a DWI could affect professional licenses. It's linked below.
How DWI Charges May Impact Your Professional License
Professions such as nursing, law, medicine, and education often require rigorous background checks. A DWI conviction could result in your application for a license being denied. If you already hold a professional license, it could be revoked.
Defend Your Future
Talk With Galveston DWI Lawyer Tad Nelson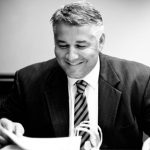 Remember, an arrest and criminal charge of DWI is not the same as a conviction.
That's where we come in.
The Law Offices of Tad Nelson & Associates has helped thousands of people to get on with their lives following a DWI charge in Galveston County. It's common for us to get DWI cases dismissed among other excellent resolutions for our clients. We can help you too.
With our tried and true DWI defenses strategies, there's a good chance we can get your charges reduced or dismissed entirely. It's not an easy fight, but it's one you can win.
Everyone makes mistakes. What's important is how you react and who you have in your corner to help you get things sorted out. A DWI conviction can indeed impact your employment opportunities, but together, there's a strong chance we can keep this from happening.

If you're ready to respond to the issue, reach out to our law firm in Galveston for a consultation. When we meet, we'll discuss various options to address the matter. We'll also start the process of contesting the suspension of your Texas Driver License. After all, a single misstep shouldn't define your future. Contact Galveston DWI Lawyer Tad Nelson today!