The impact of a DWI conviction on professional licenses can have unforgiving downstream consequences. For many professionals, a DWI (Driving While Intoxicated) charge and conviction could mean much more than fines or jail time. The situation could threaten their very livelihood.
If you're a professional that's looking for options to fight criminal charges of Driving While Intoxicated, you're in the right place.
Attorney Tad Nelson has extensive experience defending professionals charged with DWI, drug possession, and other DUI-related offenses in Galveston and throughout the Greater Houston area. If you need help, call us today at 409-765-5614.
The Seriousness of DWI Offenses for Professionals
Driving under the influence (DUI vs. DWI) is a serious offense that's prosecuted without relent in Galveston County and other Texas courtrooms. The state feels that driving while intoxicated poses a danger not only to the driver but also to other motorists.
Person's convicted of DWI or DUI can expect severe penalties, including hefty fines, license suspension, and even imprisonment. However, for professionals who hold licenses to practice in their respective fields, the consequences can extend beyond the legal sphere.
Professional Licenses: The Lifeline of Your Career
For many professions — doctors, nurses, truckers, lawyers, law enforcement, teachers, real estate agents, and others — a professional license anchors their career. It's a stamp of approval from the state and other regulatory bodies, affirming their ability and credibility to perform their duties.
When The Licensing Board Gets Involved
Licensing boards have a duty to protect the public from unethical or unprofessional behavior. When a professional faces a DWI charge, the board may initiate an investigation to determine the impact on the individual's professional conduct. They'll also have to question if a person who was accused (or even convicted) of drunk driving should be allowed to maintain the prestige of the license.
A DWI conviction can put your professional license at risk, especially if you work in a sensitive capacity or industry.
Disciplinary Actions: A Spectrum of Consequences
Disciplinary actions for a criminal conviction (and sometimes even an arrest) can range from a reprimand to probation, license suspension, or in extreme cases, license revocation. The action taken often depends on the severity of the charge, previous disciplinary record, and the professional's response to the charge.
The Impact of a DWI on Professional Licenses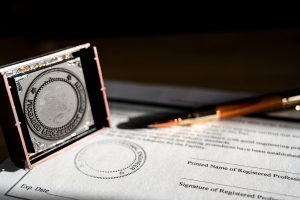 Even an arrest for a DWI offense can trigger a review of your professional license. The licensing board view your predicament as a violation of the professional conduct expected from license holders.
A situation like this could potentially lead to disciplinary actions, including the suspension or revocation of your professional license.
A conviction for DWI can also tarnish your professional reputation. If it's publicized, it could ruin your relationships with clients, employers, and colleagues, damaging your professional growth path.
Professional Licenses That Could Be Impacted by a DWI Conviction
Medical License – Doctors, Surgeons, Psychiatrists, and other healthcare professionals could face disciplinary actions from the Texas Medical Board, including suspension or revocation of their license.
Nursing License – Registered Nurses (RNs), Licensed Practical Nurses (LPNs), and Nurse Practitioners may face similar consequences from the Texas Medical Board.
Peace Officer License – If you're a police officer and you're arrested for any crime, the Texas Commission on Law Enforcement (TCOLE) will almost always review your license.
Legal License – Lawyers and legal practitioners may face disbarment or suspension by the State Bar of Texas.
Real Estate License – Real Estate Agents and Brokers could have their licenses suspended or revoked by the TREC.
Teaching License – Teachers, Principals, and other educators may face disciplinary action from the Texas Education Agency (TEA).
Pharmacy License – Pharmacists could face consequences from TSBP.
Accounting License – Certified Public Accountants (CPAs) may face disciplinary action from the Texas State Board of Public Accountancy.
Insurance License – Insurance Agents and Brokers could have their licenses suspended or revoked by the Texas Department of Insurance.
Architectural License – Architects may face disciplinary actions from the Texas Board of Architectural Examiners.
Engineering License – Engineers could face consequences from the Texas Board of Professional Engineers and Land Surveyors.
Veterinary License – Veterinarians may face disciplinary action from the Texas Board of Veterinary Medical Examiners.
Dental License – Dentists and Dental Hygienists could face disciplinary actions from the Texas State Board of Dental Examiners.
Therapeutic and Counseling Licenses – Therapists, Counselors, and Social Workers may face action from their respective licensing boards.
Commercial Driver's License (CDL) – Truck Drivers and other commercial vehicle operators may face suspension or revocation of their CDLs.
Pilot License – Commercial and private pilots may face disciplinary action from the Federal Aviation Administration (FAA).
The Opportunity for Defense: Legal Representation
Professionals charged with DWI or a drug offense have the opportunity to defend themselves. With the help of the skilled lawyers at The Law Offices of Tad Nelson & Associates, we can defend you in court, present our case to the licensing board, and hopefully minimize the impact of the situation on your career.
Usually beating the charge in court removes any threat of you losing your license. After all, police make mistakes and bring baseless charges on innocent people every day and you're no different.
The Aftermath: Rebuilding Your Life
Even if the situation leads to disciplinary actions by your profession's particular licensing board, it's not the end of your career. Many licensing boards offer programs for rehabilitation, allowing professionals to regain their standing after demonstrating a commitment to change. With our legal team on your side, the whole ordeal might be prevented entirely.
Arrested for DWI or Drug Possession in Galveston?
Secured Legal Counsel Immediately!
The Law Offices of Tad Nelson & Associates, Attorneys Tad Nelson & Amber Spurlock have represented countless professionals throughout the course of our careers. We've helped firefighters, police officers, educators, and certain politicians to get their criminal charges behind them.
Whether you're a professional, public official, or average hard working Texan we're here to help you following criminal charges in Galveston County. If you're ready to talk with an attorney about your situation, feel free to contact Tad Nelson & Associates and speak with Galveston DWI Lawyer Tad Nelson at any time by calling us at 409-765-5614.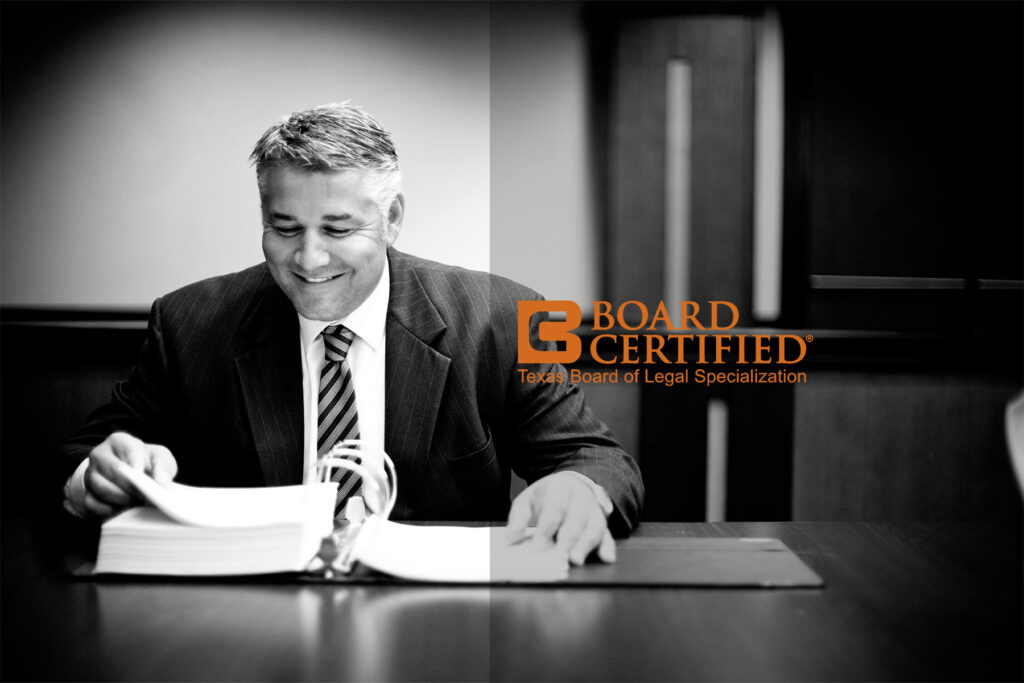 Galveston DWI Defense Attorneys
Tad Nelson is Board Certified® in Criminal Law by the Texas Board of Legal Specialization™.